Innovative solutions for business auto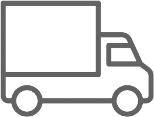 Lines of business*
Automobile liability
Physical damage
Liability coverage/limits*
Up to $1MM CSL
Maximum vehicle age is 20 years (liability coverage)
Units older than 15 years will require a current mechanic's statement and a current photo
Physical damage*
Minimum $1,000 deductible for comprehensive and collision coverages
Minimum stated value of $5,000
Stated values greater than $250,000 must be reinsured
Terminal exposures greater than $1MM in total value will be reinsured
Units older than 15 years are not eligible for physical damage coverage
Vehicles*
Private passenger transportation vehicles (PPTs), pickup trucks, vans, and trucks with gross vehicle weight less than 45,000 pounds
Eligible operations*
Vehicles used in the pursuit of the insured's business
Vehicles which are registered to the business if it is a corporation or to an individual if it is a sole proprietorship or partnership
PPTs must be registered in a business or corporate name
Local or intermediate radius only (ISO definition)
New ventures may be acceptable with resume or letter indicating experience operating a similar vehicle type
Targeted business types*
Contracting/construction
Landscaping (incidental snowplowing only)
Manufacturing
Residential or commercial repair services
Retail sales/delivery
Professional services
Wholesale/distribution
Ineligible operations*
Pizza/Food Delivery
Fuel Oil Dealers
Freight Forwarders
Driving Schools
Septic Waste Removal
Garages/Dealers
Specialized or Timed Delivery
Armored Cars
Farm Vehicles
Snowplows
Catering Vehicles with Food Cooked/Sold from Vehicle
Vehicles qualifying under the regional trucking program or one of the public auto programs.
Tree Removal
Tow Trucks
Sanitation/Garbage Haulers – Residential or Commercial Pickup
Newspaper Delivery
Real Estate Agents
PPTs without any Business Purpose
Sand & Gravel
Excavation, Mining, or Quarrying
Security Guard Operations
Salvaged Vehicles (exceptions made at underwriter's discretion)
Junk, Metal, or Scrap Iron Dealer
Vehicles modified with special equipment, such as cranes, cherry pickers, and buckets

To obtain more information about business auto insurance with AGMI or to get more specific detail about the information outlined above, please fill out the form below.
*Eligibility of individual risks and availability of insurance services is ultimately determined by AGMI underwriting. You should consult the actual insurance policy or your broker for details regarding policy terms, conditions, coverage, exclusions, products, services, and programs which may be available to you. Your eligibility for particular products and services is subject to meeting underwriting qualifications and final acceptance by the insurance company providing such products or services.